Small Scale Artisan Bread Bakery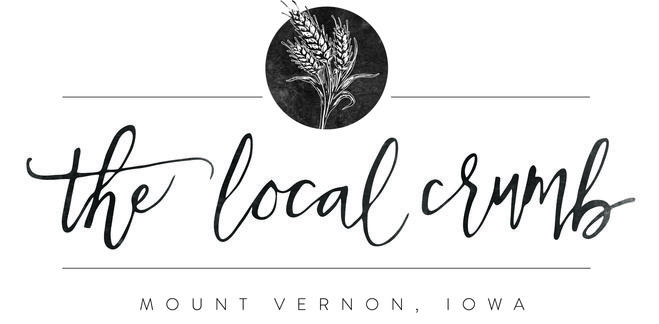 The First Street Community Center is pleased to be home to Eastern Iowa's most delicious smelling business.  Known simply as the local crumb, they do things in a special and unique way, and when they are baking the entire building smells fantastic!
The following is a brief introduction to the local crumb taken, with permission, from their website.
---
The Baker and The Mixer Too
Aaron Hall discovered his love for baking the same time he discovered his need to eat delicious bread.  He couldn't find it, so he made it and now he wants to share.
Slow & Steady – Naturally Leavened – Yeast When Necessary

They bake a variety of breads using Iowa-milled organic flours and quality King Arthur flours.  Here are some relevant buzz words we like: high-hydration, hand mixed, long fermentation, open crumb, toast!  Sourdough culture is more than a tool here, it is a way of life.
---
Aaron's bakery is on the main floor near the Kindred Spirits Gift Shop can be reached via email at: aaron@thelocalcrumb.com, phone: 319-490-5656 or via his Contact Us page.  You can learn more about the local crumb at their website.