Eddie Piccard Jazz Quartet
June 6, 2015 @ 2:00 pm

-

4:00 pm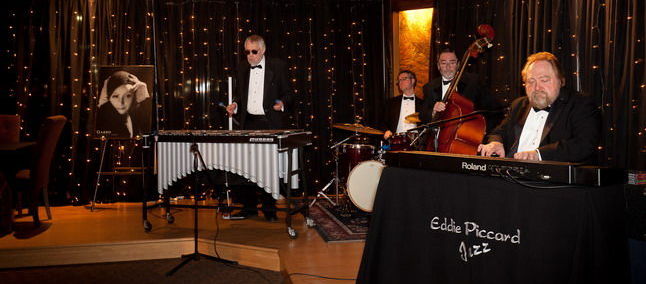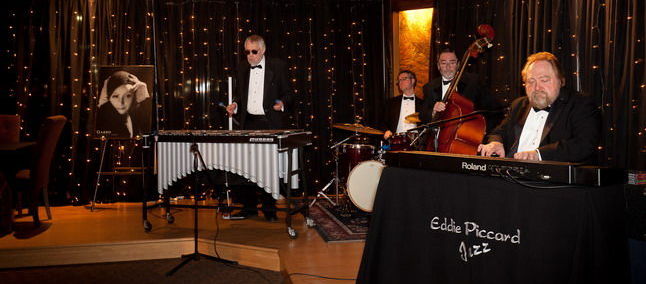 The Eddie Piccard Jazz Quartet performs as part of the Chocolate Stroll celebration. We take the show indoors to the Uptown Theatre's comfortable seats, inside of the First Street Community Center, for the cool jazz sounds of the Eddie Piccard Jazz Quartet.
The Eddie Piccard Jazz Quartet performs at 2pm, Saturday the 6th of June.
The Quartet features Eddie on piano and vocals, Jon Wilson on drums, Scott Barnum on bass, and Rich Martin on vibes. The exact program varies, but the band delights in playing jazz standards and tunes popularized by great bands, combos, and singers in the jazz tradition.
From the Band:
"The Eddie Piccard Jazz Quartet has always found playing in Mount Vernon – both at the Chocolate Stroll and in evening concerts – to be musically rewarding and full of fun. We are looking forward to June 6th and hope to see a lot of friends there."