Brass Transit Authority – A Rockin' Live Concert
The First Street Community Center of Mount Vernon, Iowa is thrilled to be hosting the Brass Transit Authority, Saturday, May 23.  The concert begins at 7pm in the Uptown Theatre.
The Brass Transit Authority features cover songs from the great rock and roll horn bands like Chicago; Blood, Sweat and Tears; Steely Dan; Van Morrison, and many others!
Here are some YouTube videos to give you a taste of what the band can do:
Tickets for this powerhouse performance are only $15, and can be purchased online at this link, at Baumans, Helios Stitches and Stuff and Zoe's Deli.
Brass Transit Authority is made up of:
Rob Wallace (Vocals, Percussion)
Peter Hart (Saxophones, Flute)
Dennis Pedde (Trumpet, Flugelhorn)
Greg Young (Trumpet, Trombone, Vocals)
Matt Driscoll (Trombone)
Denny Redmond (Keyboards)
Pat Smith (Guitar)
Christopher Bird (Bass, Vocals)
Dennis McPartland (Drums, Vocals)
You can learn more about the Brass Transit Authority at their website.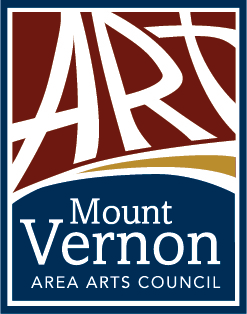 The Brass Transit Authority is brought to you by the Mount Vernon Area Arts Council.
The Uptown Theatre is a BYOB space so long as you drink your beverage in an Uptown Theatre mug to prevent spills.  The mugs are re-usable, so if you have one from a previous event you can bring it to this one.  If you don't have a mug, they cost only $5 and are available at the event.
---
[wysija_form id="4″]