Live Music – Gabe and Richard Baillargeon
February 1, 2020 @ 6:00 pm
Free will offering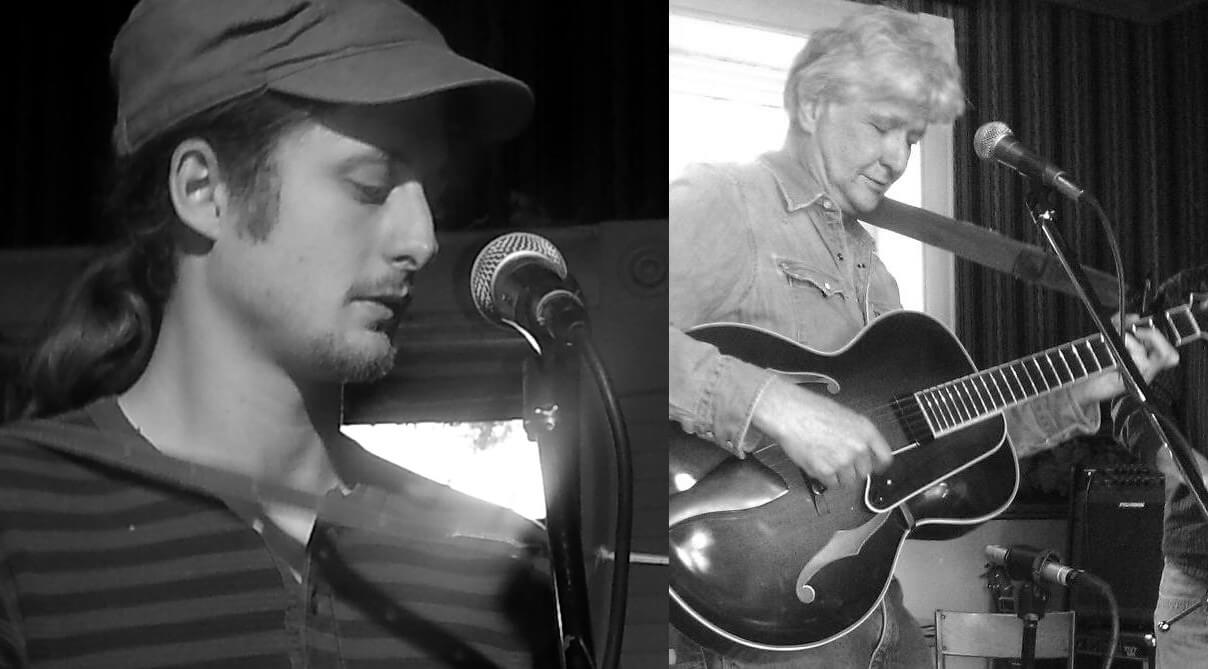 Saturday, February 1st @ 6pm, the First Street Community Center's Uptown Theatre will be hosting Gabe and Richard Baillargeon in a rare father and son duo performance with many special guest performers.  Be a part of the audience for this landmark, informal, recorded concert!
Iowa-based Richard Baillargeon has entertained Iowa since the earliest days of the Waubeek Trackers Band. That would be 1979. The Waubeek Trackers opened for acts including Leon Redbone, Joan Armitrading, Bob Gibson, Jim Post and were underwritten for concerts around Iowa by the Iowa Arts Council Performing Artists grants for two years.
Richard's son Gabe Baillargeon has played since childhood where family music was a daily habit. His talent was delivered directly through the gene pool, enhanced by his natural enthusiasm and warm humor. Gabe was a fixture at the Stone City General Store Sundays before he moved. Gabe now lives in Boulder, CO.
Both Richard and Gabe Baillargeon have been bringing Eastern Iowa the music of many others as "soundmen" on the circuit in the Midwest. Another talent they share!
The father/son duo will share the stage with a wide variety of their musician friends, starting with Waubeek Trackers members and including other talented friends.
WHEN:  Saturday, February 1st @6pm, doors open at 5:15pm
COST:  Free will offering
WEBSITE:  Gabe Baillargeon's Facebook page
QUESTIONS:  Contact Gabe Baillargeon, kyotemoonaudio@gmail.com, or call 763-339-2776.
---
The LilFest Series brings world quality performances to intimate concert settings, which are best for both the audience and the performer. The Baillargeons follow in the footsteps of performers like Freebo, Ellis Paul, Tim Grimm, Phil Heywood, Radoslav Lorković, Claudia Nygaard, Chad Elliott, Chuck Mitchell, Dave Moore, and Suzie Vinnick.