LilFest's Fall Music Series – Jim Post's "Mark Twain and the Laughing River"
The Uptown Theatre in The First Street Community Center of Mount Vernon, Iowa is pleased to be hosting award-winning singer/songwriter/actor/historian/musician & Mark Twain interpreter, Jim Post as he performs "Mark Twain and the Laughing River" on October 8th @ 7:30 pm.
The LilFest Fall Music Series premiers its first music and theatre show.  Inspired by the little-known fact that Mark Twain sang tenor; played banjo, guitar and piano; and loved to show off at parties, Jim Post created an exceptional musical experience about Twain's childhood.
In Mark Twain & the Laughing River, the wit and wisdom of American humorist Mark Twain comes alive as Jim blends his skills as a storyteller, actor, historian and musician to take you through Twain's youth to his early writing career right up to the point of his first big successes. Twain's humor takes you from dialogue to song, from stories to historical fact, from laughter to nostalgia. Post has written very effective and melodic folk songs that punctuate the stores, truly communicating Twain's greatness.
A performer of many stripes, Jim Post wrote and performed the pop duo Friend & Lover's "Reach Out of the Darkness" which became a Top Ten hit in the summer of 1968. During the '70's and '80's he was a solo songwriter performing at places like in Chicago's Earl of Old Town and in the great festivals around the midwest and into Canada. He produced the record album Gathering at the Earl of Old Town, which included the first recording of Steve Goodman's "City of New Orleans," later performed by Arlo Guthrie and many others.
Show Details
A winner of The American Library Association Award.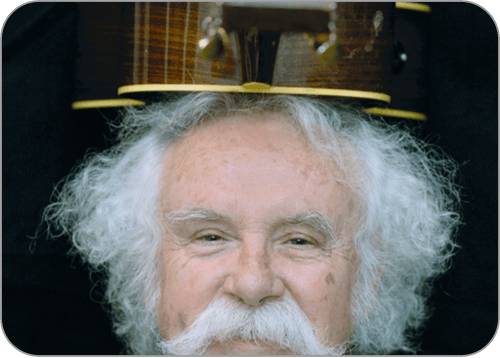 "Mark Twain and the Laughing River is nothing less than brilliant, and each sentence and song is a gem." (Smithsonian Institution)
"Jim Post is one man tour de force – part musical, part drama and thoroughly entertaining." (Washington Post)
Note: BYOB with purchase of Uptown Theatre Sippy Cup
Cost: Suggested contribution for the Concert $20.00.  Subscription Sponsorships for the series, @ $100 each ensure center front section seating.
TICKET/SPONSORSHIP QUESTIONS: Nancy Emrich Freeman, 847-256-0000
For further information, additional photographs, interview arrangements:  www.JimPost.com or mail to: Nancy@LilFest.com
The LilFest Series at Uptown Theatre in the First Street Community Center brings worldwide quality performances to an intimate concert setting. These artists follow in the footsteps of performers like Nathan Bell, Chad Elliott, Phil Heywood, Radoslav Lorković, Guy Mendilow, Claudia Nygaard, James Lee Stanley, Eric Taylor, The Sweet Potatoes, Lucie Thorne and The Yearlings. Deeply rooted songs and stories of passion and power for our modern lives.
[wysija_form id="4″]