Live Music – Mark Stuart – Nashville Folk, Blues, Country and Rock
Mark Stuart is coming to the Uptown Theatre in the First Street Community Center Saturday, May 27, 2017 at 7:30 PM.  This extraordinary Nashville Folk, Blues, Country and Rock musician will be playing guitar and singing songs with a soulful voice that you won't want to miss.
Tickets:  $15.00, Students are offered a special price of $5.00.  Questions and optional reservations: 847-256-0000.  Tickets are available at the show and online before the show via this link.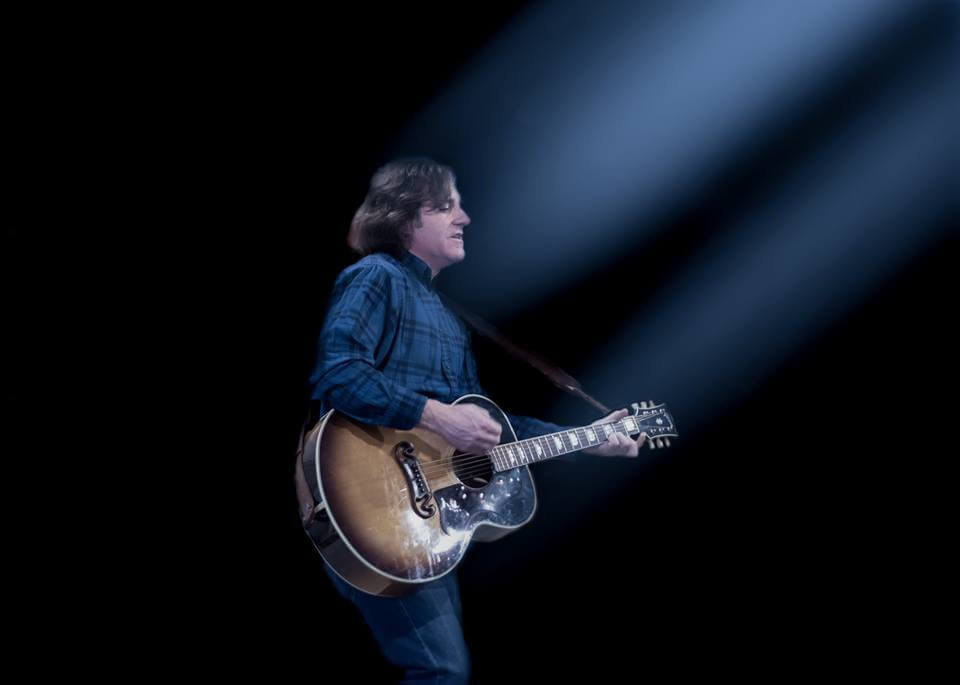 What's your favorite flavor of backstage stories and tour bus adventures? What stories do you like to listen to? How about adventures with Steve Forbert, Freddy Fender, Steve Earle, Ray Wylie Hubbard or Joan Baez?
Flashy guitar "chops" and great story-telling are just the beginning of Mark Stuart's Americana/Folk tour. His focus in recent years is touring solo, depending on the songs he has penned and recorded, delivered with a soulful singing voice and highly memorable guitar playing. It's hard to escape a great Nashville family name (Earle) but Mark Stuart's rock, blues, country, and folk music roots are impeccable in their own right. And they make an exciting show!
One can find Mark Stuart on any given night in a small theater, coffeehouse, house concert, festival stage, club, church auditorium, etc. giving it his all. Aside from that, he could be instructing at a guitar clinic, songwriting workshop, or playing on someone's recording session. As co-owner of Gearle Records he has produced or co-produced many albums. Stuart's career has repeatedly taken him to all of the USA, Canada, Europe, and the United Kingdom, and, has spanned several decades.
The LilFest Series brings worldwide quality performances to intimate Iowa concert settings. Mark Stuart follows in the footsteps of other international performers like Nathan Bell, Phil Heywood, Malcolm Holcombe, Radoslav Lorković, Guy Mendilow, Claudia Nygaard, Jim Post, Eric Taylor, The Sweet Potatoes, James Lee Stanley, Lucie Thorne & The Yearlings.
LilFest searches the world for deeply rooted songs and stories of passion and power for our modern lives.
For more information about Mark Stuart, please see his website: www.MarkStuart.net