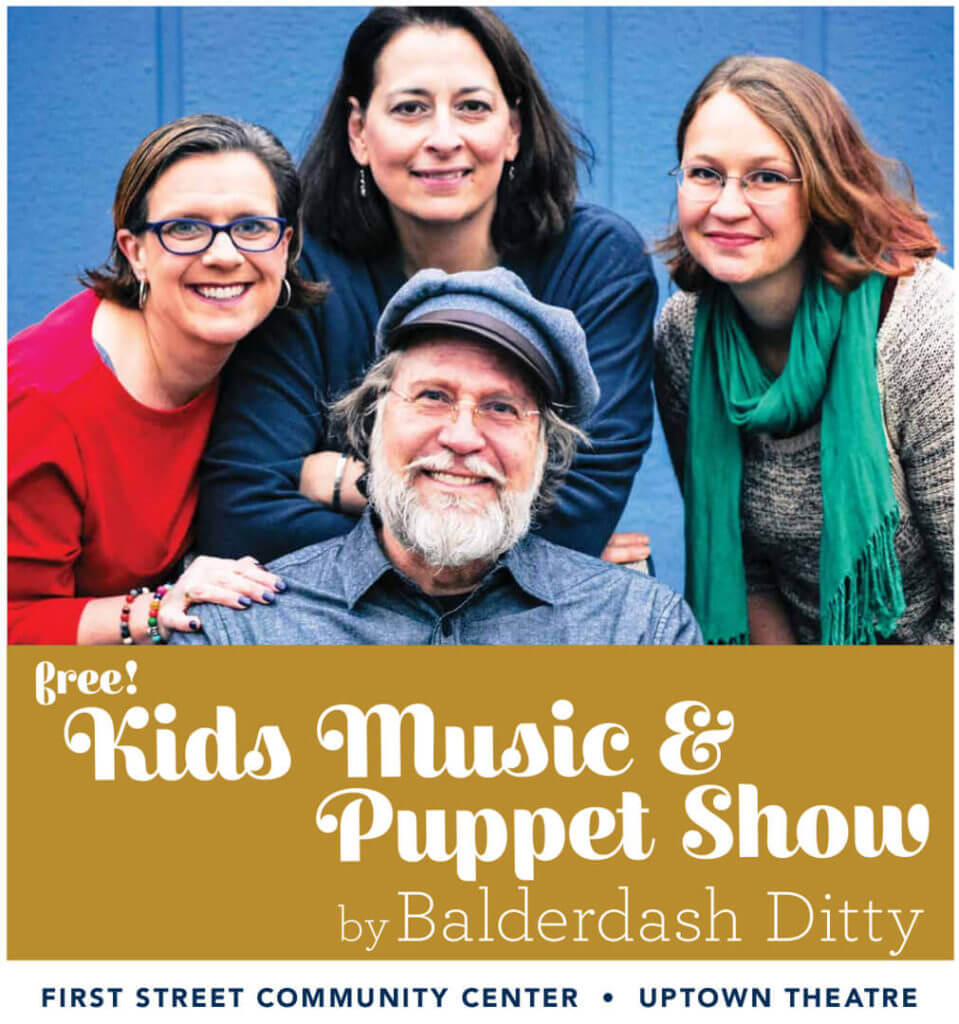 Continuing a series of monthly kids puppet shows, Balderdash Ditty will be performing FREE for kids on Saturday April 15th, there will be 2 shows: 10:30am and 11:30am in the Uptown Theatre.  Come join the fun!
The shows will feature performances by Balderdash Ditty, which is composed of Mount Vernon residents Dale Beeks, Kim Benesh, Braden Rood and Emily Beeks.
The presentation will be interactive, based on a theme, with music and puppets for children accompanied by an adult.
This series of shows are performed on the third Saturday of each month through April. There will be two performances each day, at 10:30 and 11:30 am.
Dates of upcoming shows are Dec. 17, Jan. 21, Feb. 18, March 18, and April 15.
Balderdash Ditty Facebook Page
---
This show is brought to you by:
[wysija_form id="4″]