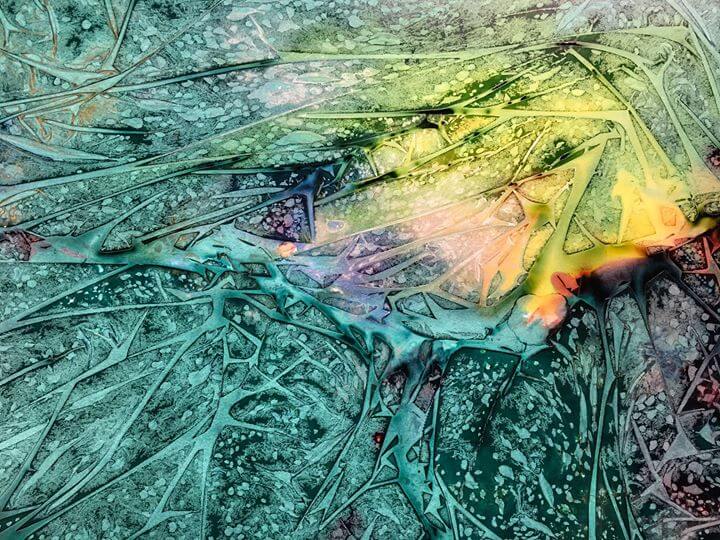 Please join East End Art for our First Friday Art Reception for Denise Murphy on Friday, November 4th from 5:30pm to 7:30pm in the Library (adjacent to the gallery) in the First Street Community Center.
Light refreshment served, for this casual (come as you are) meetup. The public is welcome. Come and meet Denise, she has a great collection of her current project "365 Series." All exhibit items are available to purchase.
Denise Murphy lives in Mount Vernon, Iowa with her husband and two teenage sons. She has a Bachelor of Science in Computer Graphics. As the VP of the Mount Area Arts Council she has been focused on children's art education and strategic planning. She chaired the LHAF in 2015 and 2016 and is planning on it again in 2017.
Denise's Alcohol Inks paintings have been displayed most recently at the University of Iowa Pappa John BioMedical Center, LHAF 2015, Palisades Café and currently at East End Arts gallery in Mount Vernon, Iowa and the Art Cellar in Cedar Rapids, Iowa. Denise and her husband Robert also host the Portrayal of Mount Vernon show which will be on display at the Palisades Café' Dec 13- Jan 29th, 2017.
Her most recent project is to create an Alcohol Inks Painting everyday of 2016, titled the "365 Series". It's on track so far…
She also works at ACT in Iowa City, Iowa.
---
East End Art Gallery hosts a featured gallery artist and a reception every first Friday of each month in the First Street Community Center's Library meeting space.
The artist will be available to visit with.  The exhibit will stay up for the rest of the month, until the next reception.
We invite the public to join us, no reservation, or fees and dress casual… just come!
We hope you can join us for this special event!
[wysija_form id="4″]