Support your favorite small businesses this Saturday and come out to the First Street Community Center to browse in our warm, one-of-a-kind unique building.
This quote from the VisitMVL.com (Visit Mount Vernon – Lisbon) website says it all:
"Small businesses, like small Iowa towns, are the back-bone of our nation and our economy," said Catherine Kennedy, Chair of the Mount Vernon-Lisbon project.

"Support for small businesses and small towns is support for the growth of our families, our friends, and our country. Please plan on joining us on Saturday, Nov. 24, to Shop Small!"
---
Room 222 – Antiques, Collectibles & "Wants"
Room 222 has a mix of antique, vintage, retro and more — covering just about anything someone may choose to collect. Walking around Room 222 will take every visitor back to remembering Grandma's house and Grandpa's barn viewing many things that they grew up bringing back wonderful memories of their childhood.
Room 222 is owned by Kevin Smith who has lived in Mount Vernon all of his life. Way back in the '70's he studied at Kirkwood Community College.  Kevin also worked 27 years in a factory in Cedar Rapids.  He's retired now and doing what he loves, buying and selling antiques and collectibles.
---
The Twig & Fairy Room and a Few Antiques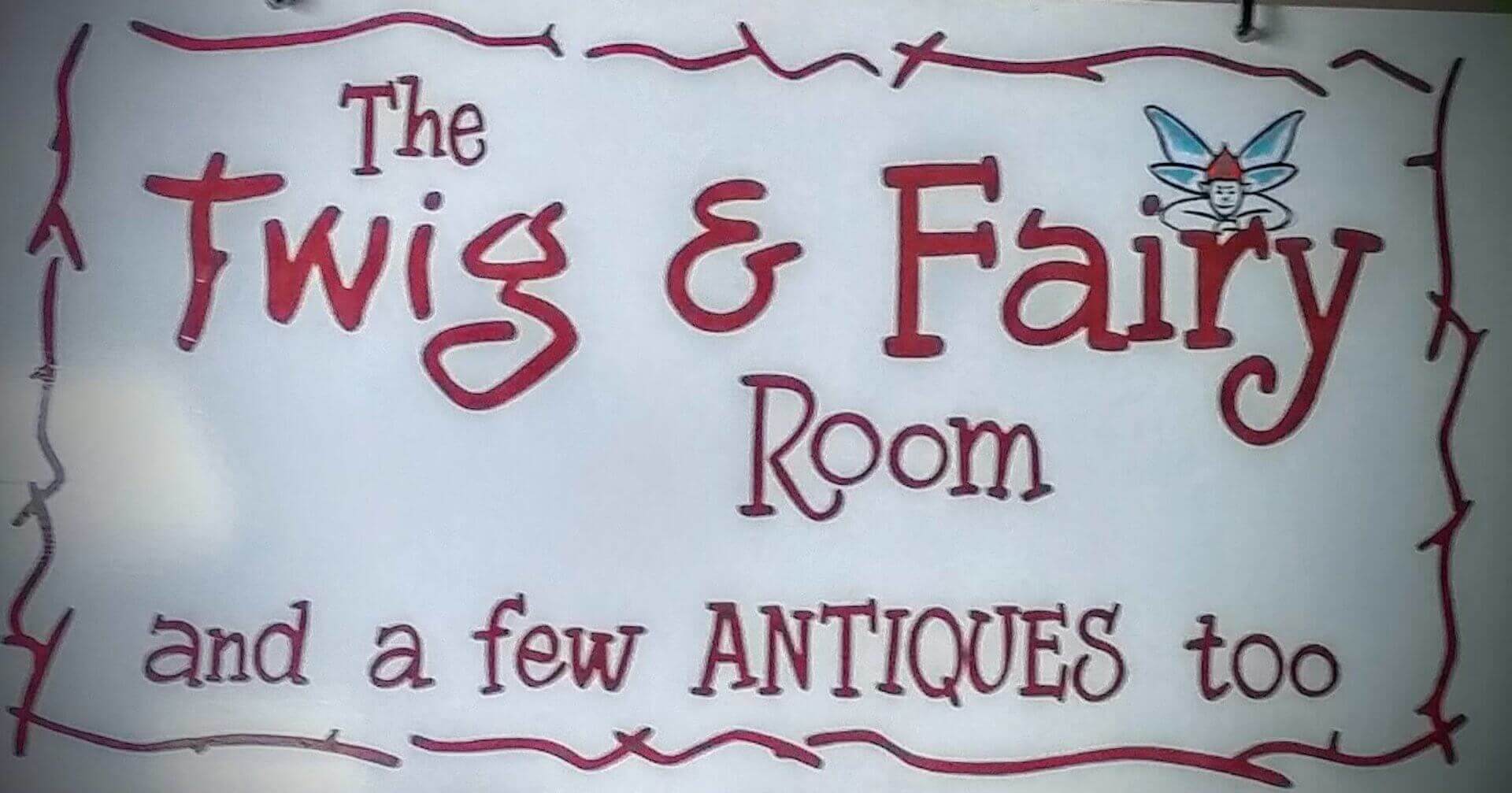 Artwork Inspired by Nature & Fairies for the Whimsical of All Ages.  The Twig and Fairy Room is a combination of 3 businesses; Ruth Ipsan-Brown dba Ruth's Twig Art, Kim Wolfe dba Fairy Under A Full Moon and Glenn Wolfe dba Wolfe's Antiques.
Ruth Ipsan-Brown, the goddess of all things twig, has been inspired by nature since childhood and uses natural materials to create nature art pieces including figures, chairs and altars.
Kim Wolfe, the Fairy Grandmother, makes flower fairies, fairy related items as well as hand painted stones.
Glenn Wolfe has been restoring and selling antiques since 1989 and enjoys having his foot back in the antique biz again after recently retiring. Restored electric lighting and quality antique furniture are his specialties.
---
School House Antiques
History you will be proud to put on display.  Schoolhouse Antiques specializes in American Indian artifacts and framed pictures, primitives, Asian artwork, statues, and dishes, linens, silver trays, serving pieces and silverware and numerous collectibles. She also deals in small furniture.
Schoolhouse Antiques owner Carolyn Wellso has been in the antique business for over 28 years in Mount Vernon.
---
Helios Stitches n Stuff
A fabric studio and shop like no other.  Yes Virginia, there IS a fabric shop in Mount Vernon!
Serving Quilters, Crafters, Seamstresses and offering handmade gifts. They have a beautiful selection of high quality fabrics created by Iowa designers and use locally-sourced materials for many of our products. Helios is dedicated to finding bright, sunny fabrics that you will not find in other quilt shops. They also stock a wide selection of quilt backs.
---
The Green Door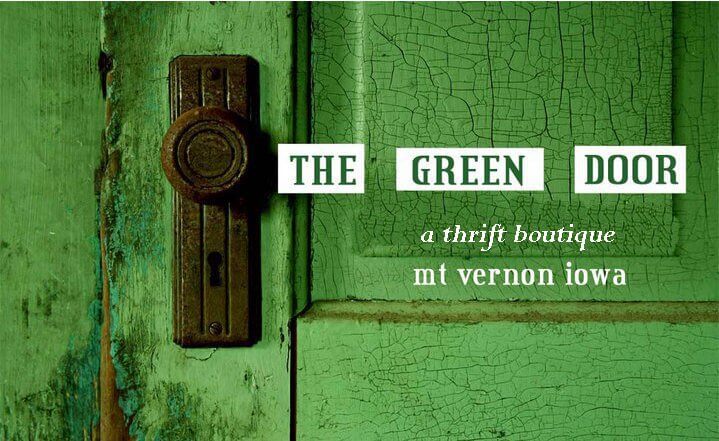 A Unique & Affordable Thrift Boutique.  The Green Door is first and foremost a place for folks to come looking for deals on good used clothing. It's also a place to find STUFF you won't find anywhere else. They carry like new women's and men's clothing, jewelry, shoes, antiques, Asianware, vintage, functional hand-thrown pottery, contemporary housewares, and one of a kind items.
From the store owners:
We are offering 75% off everything in Green Door Too. Most of our display fixtures will also be on sale Price as Marked.

Many have been asking if we are closing both stores and the answer is NO. We are just doing a bit of down-sizing. Stop by to get the best deals.

Final days of Green Door Too will be just before the Christmas Holidays.
---
East End Art & Tea
A notable & diverse selection of Iowa art & craft & Organic tea, too!
My Studio
(Made by You Studio) is a cozy little space stocked with an extensive variety of art supplies and materials just for you!
MY Studio has hosts birthday parties, ladies nights, creative friend gatherings, couple's art dates, and has partnered with Cornell College as part of their new student orientation activities. MY Studio has walk in open studio hours on Tuesdays Wednesdays and Saturdays, and can be reserved any other time for private events.
This is a cozy little place where the possibilities are endless! Come in with an idea–they provide the space, materials and tools.
---
Blooming Acres Florist and Gifts
Blooming Acres Florist and Gifts is a full service flower shop specializing in custom floral arrangements for birthdays, anniversaries, funerals, and everyday.
They provide balloon bouquets, candy bouquets, gift baskets, green and blooming plants.  They also carry a wide variety of local and Iowa made gifts.
---