The First Street Community Center is thrilled to announce that The Sweet Potatoes will be performing as part of the LilFest 2016 Spring Music Series in Mount Vernon, Iowa.   This performance will be Friday, April 29th at 8pm in the Uptown Theatre.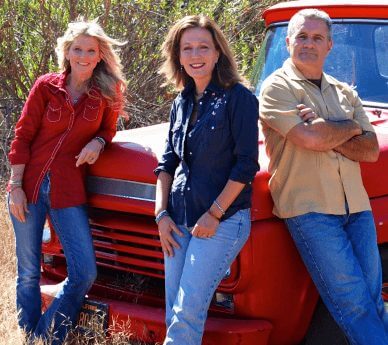 The Sweet Potatoes concerts feel like an old fashioned variety show – original music, fresh takes on traditional and cover songs, & even a little back porch storytelling.
Kelly infuses every song with warmth and emotion, going straight to the listener's heart.
Rick and Laura's improv backgrounds (The Second City, Whose Line is it Anyway) make their shows lively, spontaneous & fun, with an easy connection with their audiences.
Kelly cut her teeth on the road after being discovered by Eddie Van Halen. Eddie brought her band, "Private Life" on a his world tour, and produced their two albums.
Laura is best known as the pianist on the hit TV show, "Whose Line is it Anyway". She came up in the acoustic music scene in Chicago, teaching at The Old Town School & playing in bands with local favorites Michael Smith, Buddy Mondlock and Tim Grimm.
---
Created by Nancy Emrich Freeman, LilFest has been bringing world-class touring performers to Mount Vernon-Lisbon since 2011.   Past Concerts have included James Lee Stanley, Guy Mendilow Trio, Radoslav Lorković, Red Sea Pedestrians & more…
For these concerts, the suggested contribution is $15. Seating is limited. Subscription Sponsorships for the remaining series @ $60 each ensure center front section seating if received at least 2 days in advance of the performance.
Reservations are not required for any of the LilFest 2016 Spring Music Series performances. If you have any questions contact Nancy Emrich Freeman via email at Nancy@LilFest.com; or by phone at 847-256-0000 & 518-576-9513; or visit the LilFest website.
LilFest – Deeply rooted songs and stories of passion and power for our modern lives.
[wysija_form id="4″]