LilFest 2016 Spring Music Series at First Street Community Center
The First Street Community Center is thrilled to announce that LilFest has organized a 2016 Spring Music Series and is hosting the following events in our building!
---
Saturday, April 2nd at 8pm in the Uptown Theatre we have:  Nashville, via Iowa – Chad Elliott & Claudia Nygaard
Claudia is a California native living in Nashville, Tennessee, and is the owner of a gorgeous, powerful voice and performs with a sweet mixture of engaging candidness and unparalleled musicianship.
Claudia has performed at over 150 fairs and festivals in 47 states and across Europe, and was chosen one of the Emerging Artists at the Falcon Ridge Folk Festival in New York.
Chad Elliott, of Coon Rapids, Iowa, joins Claudia.  He has recently recorded "Wreck and Ruin" in Nashville with platinum record producer Ken Coomer, and drummer of Wilco, Uncle Tupelo, and Steve Earle's band.
His Americana song-style and extraordinary voice puts him on the road for 200 performances a year; often with greats like Odetta, Tom Paxton, Loudon Wainwright III, R.L. Burnside, Greg Brown, Bo Ramsey.
---
Friday, April 29th at 8pm in the Uptown Theatre we have: From L.A. & "Whose Line Is It Anyway?" – The Sweet Potatoes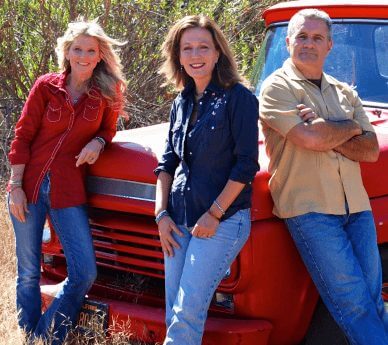 The Sweet Potatoes concerts feel like an old fashioned variety show – original music, fresh takes on traditional and cover songs, & even a little back porch storytelling.
Kelly infuses every song with warmth and emotion, going straight to the listener's heart. Rick and Laura's improv backgrounds (The Second City, Whose Line is it Anyway) make their shows lively, spontaneous & fun, with an easy connection with their audiences.
Kelly cut her teeth on the road after being discovered by Eddie Van Halen. Eddie brought her band, "Private Life" on a his world tour, and produced their two albums.
Laura is best known as the pianist on the hit TV show, "Whose Line is it Anyway". She came up in the acoustic music scene in Chicago, teaching at The Old Town School & playing in bands with local favorites Michael Smith, Buddy Mondlock and Tim Grimm.
---
Saturday, May 14th at 8pm in the Uptown Theatre: From Texas and nearly everywhere else – Eric Taylor
Eric Taylor is a sage musician, a lyrical genius and a master of the guitar. If you're familiar with the intricate Texas singer/ songwriter jigsaw puzzle, you probably already know a lot about Taylor.
If you're not familiar with Taylor by name, you've probably heard his songs performed by people such as Nanci Griffith and Lyle Lovett.
He has created a multitude of fans and devotees that are legends themselves, artists who have long considered Taylor to be a teacher and a lantern bearer.
In his early days in Houston, Eric developed his own unique guitar picking style that would be imitated by many of his contemporaries from the early Houston days, such as Guy Clark, Townes Van Zandt, Robert Earl Keen & Steve Earle.
---
Saturday, June 4th at 8pm in the Uptown Theatre:  From Minneapolis – Mount Vernon's Own Phil Heywood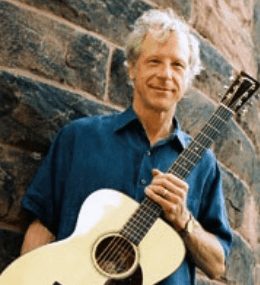 Mount Vernon's Phil Heywood is a winner – both of the National Fingerpicking Championship & then of the American Fingerstyle Guitar Festival Competition!
A veteran of NPR's A Prairie Home Companion with guitar legend Chet Atkins, Phil performs with peer acoustic guitar luminaries Peter Lang, Pat Donohue, Tim Sparks, and Dakota Dave Hull.
He also opens shows for such artists as Norman Blake, Greg Brown, John Renbourn, Chris Smither, and John Hammond.
He has recorded six CDs. For one of his recordings he received the following endorsement:
Acoustic guitar fans should consider this recording a must have….Heywood gives us all something to enjoy for a long time. (Music Reviews Quarterly)
---
Created by Nancy Emrich Freeman, LilFest has been bringing world-class touring performers to Mount Vernon-Lisbon since 2011.   Past Concerts have included James Lee Stanley, Guy Mendilow Trio, Radoslav Lorković, Red Sea Pedestrians & more…
For these concerts, the suggested contribution is $15. Seating is limited. Subscription Sponsorships for the series @ $80 each ensure center front section seating if received at least 2 days in advance of the performance.
Reservations are not required for any of the LilFest 2016 Spring Music Series performances. If you have any questions contact Nancy Emrich Freeman via email at Nancy@LilFest.com; or by phone at 847-256-0000 & 518-576-9513; or visit the LilFest website.
LilFest – Deeply rooted songs and stories of passion and power for our modern lives.
[wysija_form id="4″]